Alaska Wilderness Lodging Adventures
Home
About Us
Our Cabin
Kayaking
Sailing
Day Trips
Custom Trips
Maps
Water Taxi
Photos
Reservations, Prices, Policies
Meet Marcee and Willie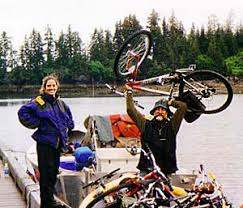 Sailwood Adventures is an outdoor adventure business founded to promote healthful, responsible recreation. Marcee Gray and Willie Condon have brought their talents and enthusiasm together to share a part of Alaska they know and love. Their endeavors have led them to design an outdoor adventure program that offers both independent and assisted travel in the remote setting of Sadie Cove and Kachemak Bay State Park. Sailwood Adventures offers a private rental cottage in Sadie Cove, available for overnight stays during the summer season.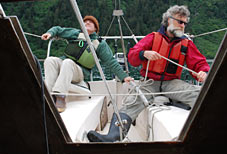 We provide Kayak rentals and kayak guiding as a service of Sailwood Adventures. With our water taxi support, you can customize your tour to include hiking or other activities in the area. Sailwood Adventures also offers guided wilderness camping trips for Teens and Women. These week-long trips combine hiking, mountain biking, and ocean kayaking in order to cover a variety of terrain.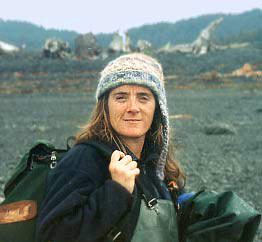 Marcee Gray holds a Bachelor of Science degree in Outdoor/Environmental Education from the University of Oregon. She has led young people in the outdoors since 1979 and it continues to be her life's passion. Marcee is at home in the outdoors, and has extensive knowledge of the Kachemak Bay area. She believes strongly in the connection between stewardship and personal knowledge or experience; people who touch the wilderness are more likely to care about its existence and protection. Sadie Cove is a charming place to experience the wonders of the natural world and enjoy suspended time.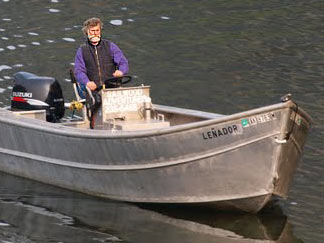 Willie Condon brings a unique perspective to Sailwood Adventures. Raised in Chile, South America, Willie obviously welcomes new experiences. Summers spent on his grandfather's farm and exploring the remote areas of southern Chile were good ground work for his adventuring life. Willie studied Forestry at Paul Smiths College in upstate New york. He then lived and worked in the Pacific Northwest. Before returning to live in Chile, Willie decided to see Alaska and he's never left "The Great Land." Developing a homesite in the Homer area has provided his family with a variety of jobs and recreational opportunities on the south side of Kachemak Bay. When Willie gets his way, he can be found in our sailboat slowly winding his way through the world. His love for the sailing life is only one of the many ways that Willie conveys his love for the out-of-doors and his enthusiasm and competence in wilderness adventure.
Click HERE for a large slideshow
Home
About Us
Our Cabin
Kayaking
Sailing
Day Trips
Custom Trips
Maps
Water Taxi
Photos
Reservations, Prices, Policies
See our write-up in Alaska Dispatch HERE
Cabin rental in Sadie Cove, sea kayaking, sailing, hiking and Kachemak Bay water taxi
Site created and maintained by Net Alaska Web Services, Homer, AK © Sailwood Adventures, Sadie Cove Alaska